School Board Accountability Training Update Template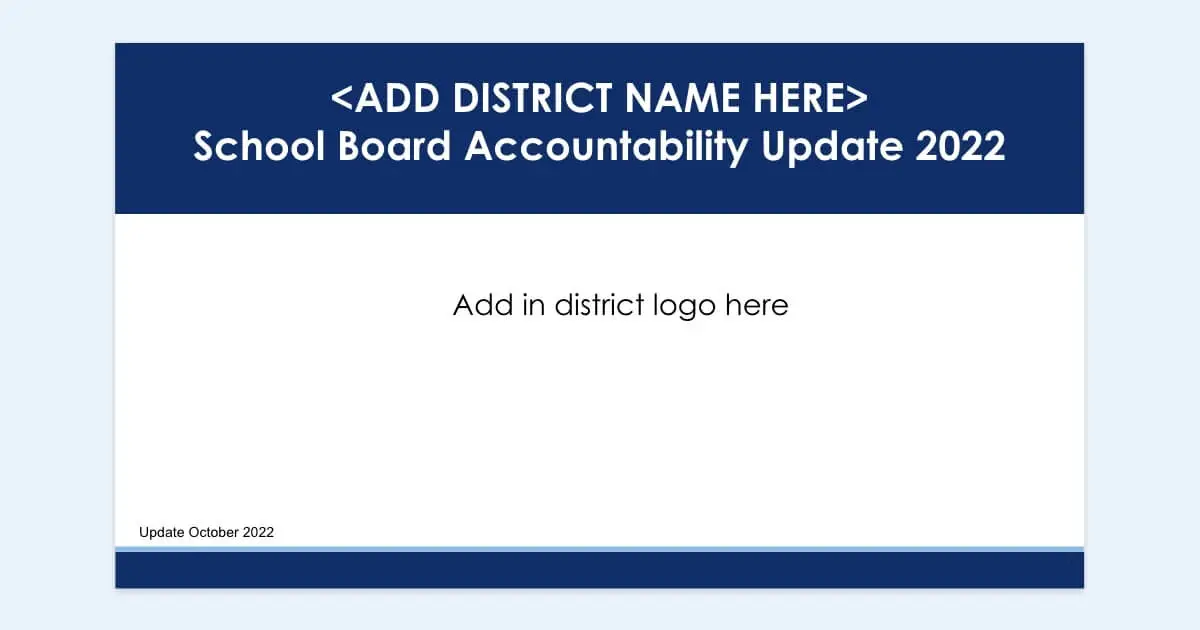 Use this presentation template to present your 2022 district accountability data to your School Board. The max presentation time is 30 minutes, but can be adjusted to fit the time available for each district.

This presentation contains slides for explaining and outlining the following pieces of information:
The A-F Accountability labels and grades.
How domains are used to calculate your overall rating.
Breakdowns of the three domains: student achievement, school progress, and closing the gaps.
Individual campus and district Accountability data.
Information about Distinction Designations.
Info about comprehensive and additional targeted support and improvement.
Keep current with all things Accountability
Download our school board template to help keep you and your board informed on the A-F Accountability System.
Download Template
Keep current with all things Accountability
Need to get in touch?
Contact a member of our team for more information.
Melinda Marquez, 512-919-5286