We're positively affecting
the Future
We collaborate with schools throughout our region to provide high quality services, professional development, resources, and support that ensures student success.
The Latest from ESC Region 13
Save the date for these upcoming events
What we do
We are here to help your school succeed
Events & Trainings
Our in-person and online events are research designed and support new and experienced educators of all types.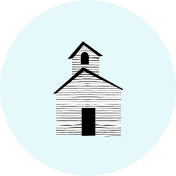 Customizable Services
From instructional coaching to comprehensive program planning and support, our specialists work with your schools to ensure success.
Relevant Resources
We create free resources and paid products designed to make the lives of educators more effective and efficient.
Continued Learning
Save some time this summer for PD
Work towards your personal goals and start the next school year off reinspired.
Getting ready for the new year
Your back-to-school planning toolkit
Browse the programs, workshops, and resources to add or help with the back-to-school planning process.
A podcast for school leaders
Drinking from the Firehose
As a school leader, you juggle parent requests, teacher concerns, student learning, budgets, and a million other little things every day. It feels like you're constantly drinking from the firehose.
So that's why we created this podcast—to share real stories and practical strategies from principals in the field and experts in education. We're covering everything from culturally responsive schools, to COVID-19 recovery planning, and self-care.